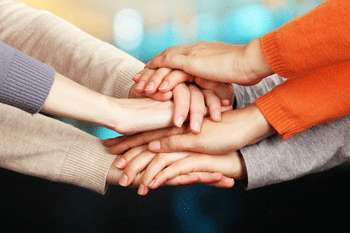 Local authorities should shift their focus away from direct service provision and focus more on enabling communities to 'step up', new study argues.
A report from the think tank New Local Government Network (NLGN) says that financial pressures and rising demand means that the relationship between councils and communities will have to change.
Published by the charity Local Trust, Rebalancing the Power suggests the current, top-down relationship between councils and their residents is 'no longer effective or sustainable.'
It argues that people expect more direct control and influence over their lives and that communities have 'a real appetite' to take on more responsibility.
Local authorities, the report says, should play more of an enabling role. They should, for example, remove barriers and convene relevant stakeholders in order to help communities help themselves.
'As councils are faced with budgetary pressures and rising demand, the traditional roles of local authorities as provider and communities as recipients need to shift,' said Dr Pawda Tjoa, senior policy researcher at NLGN.
'This asymmetrical relationship is no longer sustainable, and in any case it isn't credible, as people expect more control over their own lives. In the future councils will need to step back more often and make space for communities to step up.
'With a better recognition of the need to rebalance the power dynamic, councils and communities can work in new ways, with councils increasingly taking on a supporting role while communities determine their own priorities and actions.
'Our research finds that there is still space for a shared agenda, and both will benefit from deeper impact when communities play a more proactive role.'
Matt Leach, chief executive of Local Trust commented: 'With shrinking budgets and capacity, councils need to reset their relationship with communities, and on new terms that are fit for our times.
'Forward-thinking councils recognise that residents – with the right support – are resourceful, imaginative and strategic in their ambitions.'