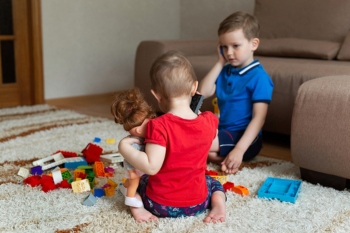 A new report is calling for a legal duty on local authorities to provide early help to children and families, rather than providing what is easiest to measure.
Research by the National Children's Bureau and the University of Cambridge argues that early help can help prevent children reaching a crisis where interventions by social workers are necessary, at a considerable expense to the public purse.
However, it found it has been difficult for policy-makers to make the case for early help as measuring what works is difficult.
It also found there is a lack of a clear shared definition of early help and little agreement over the thresholds for stepping in to provide support.
The National Children's Bureau is calling for a legal duty on local authorities and statutory safeguarding partners to provide early help, funded by the Treasury. It argues this should include support to alleviate the impact of poverty and poor housing.
Anna Feuchtwang, chief executive of the National Children Bureau, said: 'One of the central aims of the Children Act was to give a sense of urgency to authorities when they take action to protect the welfare of children. But progress has stalled, and funding cuts mean that services often let children and families' lives spin out of control before doing anything.
It's time for a rethink of how we configure services – and that action starts with Government lifting the pressures on struggling families, and not ignoring factors like poor quality, over-crowded housing and poverty.'
Cllr Anntoinette Bramble, chair of the Local Government Association's Children and Young People Board, said: 'Rising demand for support and funding pressures have meant that councils have been forced to divert limited resources away from preventative services and into support for children most at risk.
'By reinstating the £1.7bn lost from the Early Intervention Grant since 2010, the Government could ensure councils can help children and families earlier, rather than waiting for problems to reach crisis point."