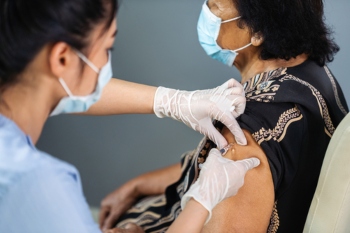 Over £23m has been allocated to 60 councils to encourage high-risk groups to have the COVID-19 vaccination.
The funding will create a Community Champions scheme to help build trust, provide advice about vaccines, and deliver a range of measures to protect those most at risk from the virus.
Champions will also work with councils to tackle misinformation and identify barriers to accessing accurate information.
Communities secretary, Robert Jenrick, said: 'It is vital that everyone has access to accurate and up to date information about COVID-19. False information about COVID-19 vaccines could cost lives.
'Today's funding will help councils and community groups expand some of the excellent work already underway and reach out to their communities to ensure they have the information they need and get their questions answered. Ultimately this funding will help save lives.'
Cllr Ian Hudspeth, chairman of the Local Government Association's Community Wellbeing Board, said: 'Vaccinating as many people as possible is the only certain way we can get through this pandemic. This funding will help councils build on the excellent work they are doing locally to encourage everyone from all parts of the community to get vaccinated and tackle dangerous misinformation.
'Keeping our communities well informed will help minimise the risk of the virus spreading. Councils' unique relationship with the people they represent mean they are well placed to reach out to those in the priority groups and beyond.'