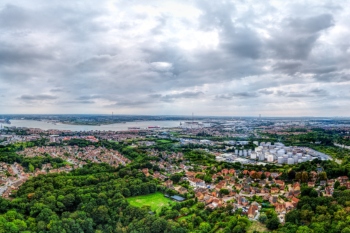 Two councils have seen their fuel protest injunction extended until May 2023 to prevent protestors blocking roads and vehicles.
Thurrock Council and partners secured new powers in April to deal with anyone blocking roads and vehicles at key fuel terminals and filling stations in the borough.
The council applied for the interim injunction after weeks of protests at oil terminals cost more than £1m and led to 461 arrests.
Cllr Rob Gledhill, leader of Thurrock Council, said: 'We are pleased that the judge has extended our injunction and that protestors will bear some of the costs it took for us to get these legal measures in place.
'The protests earlier this year caused considerable disruption for local residents and businesses as well as threatening vital fuel deliveries for the entire region. The innovative legal action taken by Thurrock Council, and our partners Essex County Council, completely prevents protestors from using the methods and tactics they employed to create this disruption.'
The new ruling also means the 222 defendants named in the injunction pay 50% of costs between them.