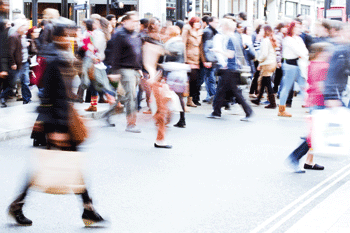 Local authorities have been reminded of their duty to comply with the surveillance camera code of practice when using CCTV in public spaces.
Tony Porter, the Surveillance Camera Commissioner, has written to all council chief executives outlining their duties under the Protection of Freedoms Act 2012.
Mr Porter said: 'Under the act all local authorities in England and Wales are relevant authorities and must pay due regard to the code when using surveillance camera systems in public places like town centres.
'I've visited numerous local authorities over the past year and have seen lots of compliance with the code at a working level. I also want to make sure senior figures in these organisations know about their duty to pay due regard.'
Last year, the commissioner launched a self-assessment tool for councils to make sure they meet the 12 guiding principles in the code.