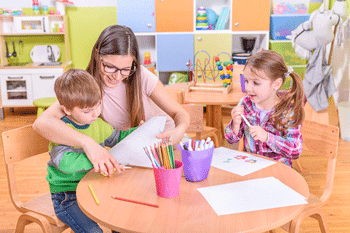 Councils do not have a consistent approach to funding early education, meaning many children are subject to poor quality services, a new report has found.
The report, published by the Family and Childcare Trust, found wide variation in funding for free early education. Less than half of local authorities surveyed use a quality supplement linked to Ofsted grades or graduate leadership.
Driving High Quality Childcare: the role of local authorities also found there was little correlation between the average local funding rates and local wages, even though this is a key driver of provider costs.
The study also said that the local authority role in supporting high quality early years services is being neglected.
Julia Margo, chief executive at the Family and Childcare Trust, said: 'Additional investment in quality and a more effective approach to funding local providers are urgently needed. The Government should use the Life Chances strategy to prioritise quality in early education and give local authorities a clear remit to work with providers to improve outcomes for children.
'Children with special education needs and disabilities stand to lose the most from poor support from local authorities. The Government must work with local authorities and providers to dramatically improve inclusion in the early years.'
The Government has introduced a new funding system for nurseries, preschools and childminders in a bid to shore up its flagship 30-hour free childcare policy.