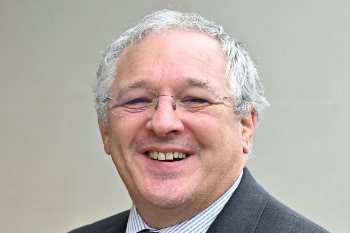 The new president of ADEPT has urged the Government to give councils the powers, resources and funding they need to deliver net zero.
The new President of the Association of Directors of Environment, Economy, Planning & Transport (ADEPT), Mark Kemp, has launched the Climate Change and Green Growth policy position, which argues that national targets will only be met through climate change action at the local level.
Launched at the ADEPT spring conference last week, the policy position sets out how climate change targets can only be achieved with coordinated leadership, support and resource from government. A clear framework for delivery, coherent policy and powers for councils and appropriate long-term funding are all required to meet these targets.
Local authorities must be enabled to facilitate behavioural change through how places are designed and where new infrastructure in installed, the paper says. They should also be supported when it comes to ensuring climate resilience at the local level.
The policy paper also calls on the Government to ensure that policies addressing climate change, green growth and levelling up are 'properly integrated'.
ADEPT president and executive director of environment and transport at Hertfordshire County Council Mark Kemp said: 'Our climate is already changing – the evidence for that is overwhelming – and as a result we have to provide a rapid response. The impacts of the climate emergency are already being felt and there is much we can do around flooding and coastal erosion as well as using nature based recovery strategies to increase habitat and mitigate climate change.
'However, we will not meet our national net zero targets without fully enabling local councils.
'Investing in green skills and jobs will underpin success in meeting climate targets. Only by investing equally in new technology, multimodal transport, the circular economy and retrofitting housing, for example, along with green jobs, will we build a resilient and skilled workforce, which is equipped to transition from a fossil fuel economy to one that is fit for the future. Our communities – as well as our infrastructure – must be both resilient and sustainable and we need to be able to design and deliver services accordingly.
'I urge Government to recognise the critical role of local authorities in delivering net zero and climate change action.'