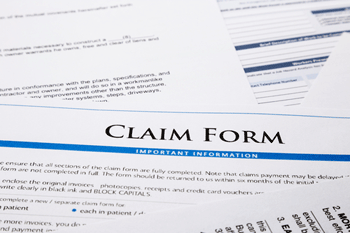 Councils paid out more than £100m in compensation claims over the past two years, according to new research from the TaxPayers' Alliance (TPA).
The figures show that between 2013 and 2015, local authorities paid out 42,000 compensations claims at a cost of £104m.
According to the investigation, nearly £8m was paid out because of damage caused by potholes.
Jonathan Isaby, chief executive of the TPA, said: 'Of course, some of the payments made by councils will be entirely justified, as the most serious accidents can change lives. But in many cases, local authorities and their staff will be failing to live up to the standards required of them by law or paying out on frivolous claims too easily.
'Councils must do everything they can to ensure their mistakes and negligence don't result in such large bills for hard-pressed taxpayers - and take appropriate action against staff whose actions result in costly claims. We must also root out those who are playing the system with spurious demands for taxpayers' cash.'
However, council leaders said the amount paid out in compensation was less than 0.05% of all local authorities' expenditure over the same time period.
A Local Government Association spokesperson said: 'Compensation cases which do arise should be assessed by individual councils on a case by case basis and it is right that compensation is made available to people with genuine cases.
'Councils are determined to crack down on spurious cases which are a waste of the public purse and threaten councils' ability to protect the services people value the most.'
Andrew Jepp, director of public sector at Zurich Municipal, said: 'Whilst this data does show that local councils have paid out large sums of money over the past two years, in our experience it is not the case that local authorities are a soft touch.
'Robust action is generally taken to defend against spurious or fraudulent claims. We in conjunction with our local authority customers have been at the forefront of pursuing legal action against fraudsters to send a tough message that fraud will not be tolerated."'