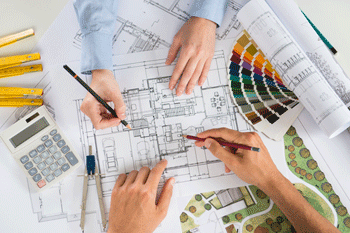 Local authorities must ensure all plans have clear carbon-reduction targets, planning association says after UN report warns global warming will lead to 'unprecedented changes in all aspects of society.'
The Intergovernmental Panel on Climate Change's (IPCC's) Special Report on Global Warming at 1.5°C has called on all Governments to take 'rapid, far-reaching' measures to help mitigate the impact of irreversible changes to the climate.
In response to the report, the Town and Country Planning Association (TCPA), a campaigning charity calling for more integrated planning, has said planning is 'a vital way of driving practical change to secure our future,' but warned that national policy did not 'give climate change the priority it needs.'
The TCPA urged Whitehall to issue much stronger planning policy on climate change, making clear the 'vital need' to radically cut emissions.
The charity said the Government should drive a complete rethinking of what and where we build to deal with the flood risk and severe weather which is 'now inevitable.'
A national plan was also needed to coordinate investment measures and guide development to the places least affected by drought and rising sea levels, they said.
The campaign group called for change at the local level as well. Local government must act now, the TCPA said, to ensure all its plans have clear carbon-reduction targets.
Any plan which does not have a target, they insisted, is clearly in breach of the National Planning Policy Framework (NPPF).
'This report is a final call to action to a nation still critically unprepared for the severe impacts of climate change,' said Hugh Ellis, interim chief executive of the TCPA.
'Planning is a key way to secure the benefits of low carbon and resilient society but the Government's current inaction could leave millions of people vulnerable to flooding and heat stress.
'We need to transform our communities and we need to start right now.'