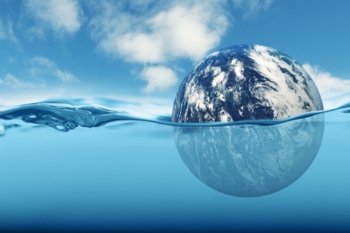 Residents trust councils more than central government or world leaders to take action on climate change, a new poll has revealed.
A survey conducted by the Local Government Association (LGA) found 40% of residents trust their council the most to address the climate emergency. This compares to 28% for government and 15% for world leaders.
The LGA has warned local government is being 'side-lined' after it was excluded from the latest draft COP26 agreement.
It has set out a plan that would see councils retrofit over 1,000 homes a day with low-carbon efficiency measures and install more than 2.2 million heat pumps by 2030.
Cllr James Jamieson, LGA chairman, said: 'As leaders of local communities, it will be local governments in our cities, towns and rural areas across the world who will be driving the collective action required to address the climate emergency.
'As it stands, the draft COP26 agreement text does not include reference to the essential role of local government around the world in responding to climate change. This needs to change.'
At COP26, councils have been urged to 'hold their nerve' when taking action to tackle climate change.