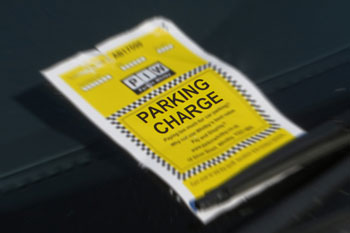 English councils made a record £693m surplus from their parking activities last year, according to the RAC Foundation.
This figure represents the combined 'profit' generated from day to day parking activities - charges and penalty notices, for example - by councils in England over the 2014/15 period.
It is a 4% increase on the 2013/14 amount of £667m.
The data, analysed for the RAC Foundation by transport consultant David Leibling, also showed that 44% of the total surplus was raised by councils in London, and that only 57 of the 353 local authorities in England made a loss on parking.
The rise in profits, according to the findings, is accounted for by an increase in parking income rather than a reduction in running costs.
The five biggest earners were all London authorities, with Westminster (£46.4m) at the top. Brighton & Hove and Nottingham were the only two councils in the top ten who are not in the capital.
The RAC Foundation also projects the surplus figure for 2015/16 in England will be £687m.
Steve Gooding, director of the RAC Foundation, said: 'The legal position is that parking charges are to be used as a tool for managing traffic. But with local government budgets under ever-greater pressure the temptation to see them as a fund-raiser must be intense.
'When a parking profit is made the law states that, essentially, the money can only be spent on transport and environment projects. We are simply asking that all councils publish annual reports to tell drivers exactly where this huge excess ends up.'
However, the Local Government Association (LGA) said the report was 'wholly inaccurate and misleading'. The LGA Environment Spokesperson said: 'The reality is income is spent on running parking services and any surplus is only spent on essential transport projects, such as tackling the £12bn roads repair backlog and creating new parking spaces.
'Councils are on the side of hard-pressed motorists. The average motorist is paying 30 times more to Whitehall in charges and taxation each year than they do to their town hall through parking.'