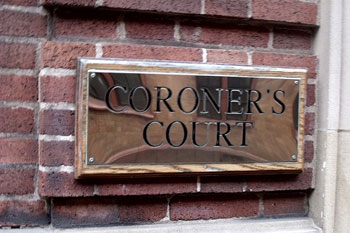 A coroner has blamed a council's 'excessive micromanagement' and 'insensitivity' for an employee's suicide, the Metro reports.
Rosemary Corden, 53, was found hanged last November after she took two days off sick from Staffordshire County Council where she had worked for 19 years.
An inquest into her death heard Mrs Corden was expected to deliver daily colour-coded charts showing what she and her team were doing every day.
According to the Metro, she also had to respond to queries on the chart, keep a track of her team as well as complete her own daily work.
A note was also found on her body that referenced a 'brutal' staff meeting where she was accused of 'trying to buy friends' because she had purchased flowers for someone who was upset at work.
The coroner Andrew Haigh yesterday said: 'I am struck by the excessive micromanagement of Rose and the county council's insensitivity to Rose's needs.'
The inquest was also told that Mrs Corden had told her GP in September that she was experiencing low moods and was under pressure at work.
She was also concerned about her memory, although an assessment concluded nothing was wrong.
After the hearing, the Metro reports, Mrs Corden's husband Martin said: 'I am pleased at the comments of the coroner, as pleased as I am able to be.
'Rose was a wonderful person and it was just the stress of work that led to this tragedy.'
A Staffordshire County Council spokesman said: 'Rose gave 19 years of dedicated service to the County Council. Our thoughts remain with her family at this time.
'We have co-operated with all requests of HM Coroner in support of the inquest. We will now take time to carefully consider the Coroner's verdict and observations.
'It would therefore be inappropriate to make any further comment at this time.'
Photo: flickr/Elliott Brown