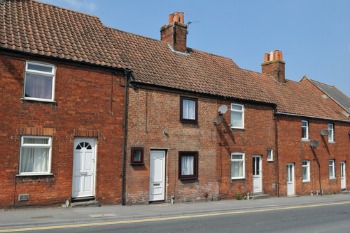 Welfare reforms have hit tenants in Wales the hardest and social landlords are struggling to cope with the fallout, a public spending watchdog has warned.
Changes such as the bedroom tax have seen poverty and debt escalate across Wales with rent arrears rising by more than 23% during the first six months after changes came into force.
A report by the auditor general for Wales, Huw Vaughan Thomas, said that despite the predicted impacts too few local authorities had put plans in place to support tenants.
The removal of the spare room subsidy has led to greater demand for smaller homes and yet little has been done to meet that need, according to the report.
It said efforts to support tenants into permanent employment to reduce the impact of welfare reform had been 'mixed'.
The report found social landlords were spending extra money on staffing and administration to manage empty homes and deal with collecting rent, which has become more complicated since the reforms. The situation is likely to get worse as Universal Credit and direct payment of benefits to tenants rather than landlords is rolled out, it said.
Overall, the report said a greater proportion of tenants had been affected by welfare reforms than in England and Scotland.
The auditor general has called on councils to create a single corporate approach to managing risks created by the shake up and wants all social landlords 'to improve strategic planning and better coordinate activity to tackle the impact of welfare reform on social housing tenants'.
Mr Vaughan Thomas said: ?'The welfare reform and in particular the changes to housing benefits are having a significant impact on social housing providers and tenants in Wales.
'Councils and social housing providers need to work together more closely to find sustainable solutions that will mitigate the risks to tenants that are arising from these changes and the further reforms which are due to be implemented.'