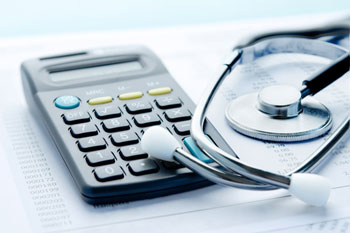 Local government figures have a 'weak' understanding of accountable care systems despite the fact they play an important role in the integration of health and social care.
An interim research note on health and social care co-ordination from the think tank Localis has found NHS England wants certain local areas to move towards becoming Accountable Care Systems (ACS).
They argue this model would allow for more strategic commissioning of services based on population level health and care information.
However, when the think tank reached out to a number of leading chief executives, directors and cabinet members in local government to ask what they understood by ACSs they received contradictory responses.
Some saw it as a 'single budget for single system' whereas others stated it was a 'collective of organisations working to a set of agreed objectives but without the pooling of budgets'.
Localis were even told by some figures that ACSs were the 'NHS trying to take control of adult service money'.
ACSs would not always involve councils. However, as NHS England noted, ACSs would 'often be in partnership with local authorities' as part of Sustainability and Transformation Partnerships (the end result of sustainability and transformation plans).
As the briefing puts it: 'If health and social care integration is to have a future in which there is a partnership of equals between local government and the NHS, it will need to understand how to exist in an accountable care system.'
This is particularly worrying because Localis also discovered 70% of councils have already been involved in discussions — of varying depths — with CGCs and providers about Accountable Care Systems.
Only a third of local government respondents to a Localis survey said they either have only a 'slightly' or 'not at all' clear understanding of how an ACS works.
Another third said they had an 'extremely' or 'very' clear understanding.
'With local health economies moving ahead with this process of reform, the danger is some local authorities get left out of discussions entirely,' the briefing warned.