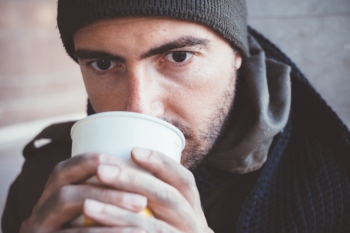 Councils have offered accommodation to 90% of known rough sleepers to keep them safe during the pandemic, the Government has confirmed.
A new task force to help rough sleepers move into long-term accommodation once the crisis is over has also been set up.
Spearheaded by Dame Louise Casey, the taskforce will work in partnership with councils to ensure as few people as possible return to the streets after lockdown.
It will also ensure thousands of rough sleepers receive physical and mental health support while they continue to self-isolate from the virus.
Dame Louise said: 'Much has been done, and there is much still to do. We have all had to respond to this crisis with a deep resolve but also innovation – in bringing people inside, there is now a real opportunity to address the health and social needs of these individuals and if we can stop them going back to the streets.'
Cllr James Jamieson, chairman of the Local Government Association, said: 'Getting homeless people and rough sleepers off the streets has been a monumental effort by councils. They stand ready to work with Dame Louise Casey on a national plan to move them into safe housing after emergency measures are lifted.
'This must ensure they also have access to wider support they might need for substance dependency and help with benefits, skills and getting work.'