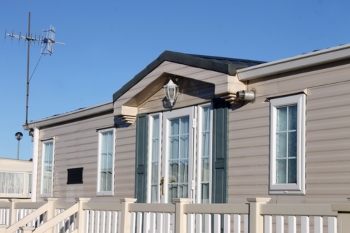 Councils have been given greater powers to tackle bad practice and the exploitation of residents on mobile homes ites.
Under the new measures, site managers or owners will have to pass a 'fit and proper person' test to prove they are suitable for the job.
If they fail the test, councils will have the power to choose who replaces them. Councils have also been given stronger enforcement powers to take action against those who do not comply with the new rules.
Minister for rough sleeping and housing, Eddie Hughes, said: 'By introducing a fit and proper person test for site operators, we are strengthening councils' powers to tackle bad practice and to ensure that residents are protected from exploitation by a minority of rogue site owners.'
Figures show around 85,000 people in England live in owner occupied mobile homes across 2,000 sites.