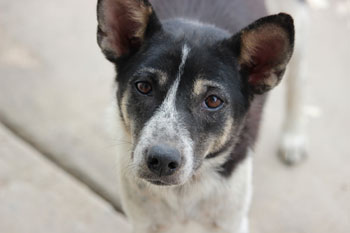 More than 37,000 stray dogs remained unclaimed in council kennels last year, according to new figures from Dogs Trust.
The charity's annual survey reveals that local authorities dealt with 81,050 stray dogs in the last year, a 21% decrease compared to the year before.
However, a quarter of those found with a microchip faced being put down as their owner had failed to update their contact details.
The figures also show that in the last year councils were forced to put 3,463 stray dogs to sleep due to a lack of resources to care for them.
'To discover that the number of stray dogs in the UK is down from last year is promising, but with over 37,000 dogs remaining unclaimed in council pounds last year, it's clear we still have work to do,' said Adrian Burder, chief executive of Dogs Trust.
'Local authorities work tirelessly caring for stray and abandoned dogs each year, but sadly they just don't have the resources or man power to care for every stray dog in the UK.'
The charity hopes compulsory microchipping will lead to a decline in the number of dogs being put down as their owner can't be traced next year.