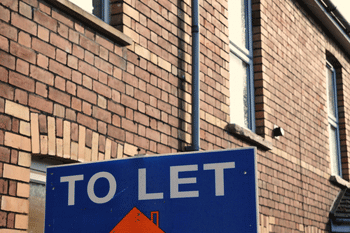 The association representing landlords has accused local authorities of failing to prosecute rogue letting agents.
The National Landlords Association said the failure to act was undermining efforts to improve the image of the private rented sector.
It wants councils to take 'much firmer action' to deal with the problem.
Freedom of Information requests by the association found that more than half of local authorities did not prosecute a single letting agent in the four years to 2018, while a further third prosecuted three or fewer.
Liverpool City Council was an 'outlier', prosecuting 13 letting agents, and 13 of the 20 local authorities questioned had already introduced landlord licensing schemes.
The association says an estimated 16,500 letting agents in the UK play a vital role as intermediaries between landlords and tenants.
But some make unauthorised alterations to a landlord's property leading to a breakdown of trust with tenants, and sometimes effectively create illegal houses in multiple occupation.
The association's CEO Richard Lambert said: 'It is clear that too many local authorities are failing in their duty to prosecute rogue letting agents.
'These bad ones can really poison the relationship between landlords and tenants.
'We want to see local authorities take much firmer action.'