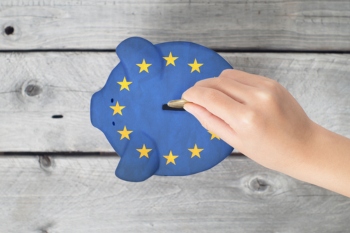 More than £5bn in EU regional aid funding will run out in 18 months, councils leaders have warned.
The Local Government Association (LGA) has urged the Government to urgently put in place replacement funding arrangements once the UK has left the EU.
The LGA said the European Structural and Investment Fund (ESIF) provides a 'life-line' for local areas by creating jobs, developing rural communities and boosting inclusive growth.
'The clock is ticking for the Government to set out a firm plan to replace this funding into the next decade and beyond,' said Cllr Kevin Bentley, chairman of the LGA's Brexit Taskforce.
He added: 'With 18 months until funding runs out, the Government needs to work urgently with councils to develop a fully-funded and locally-driven successor scheme.
'With national funding for regeneration increasingly being depleted, all local areas have become increasingly reliant on EU money and local areas are desperate to get on with creating jobs, building infrastructure and boosting growth.'
The LGA said the news UKSPF should be a fresh opportunity for local areas to align funding to local priorities and act as a springboard for further devolution.