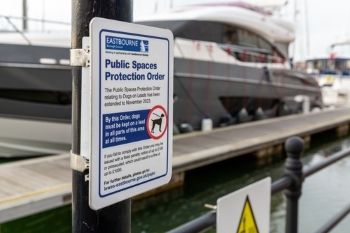 Nine in 10 councils who employ private enforcement companies to issue penalties for offences such as littering or loitering are incentivising the issuing of fines, new research has revealed.
A new report from the Manifesto Club, which will be published tomorrow, has found a 'cut throat' market in enforcement, with 10 private companies pitching for 'payment per fine' council enforcement contracts. This is up from five companies in 2018.
Defra guidance prohibits councils from using 'payment per fine' and other kinds of incentivised enforcement.
Sixty-six councils employ private enforcement companies to issue penalties for offences such as littering. According to the Manifesto Club's findings, nearly 90% of them paid the company per fine, or used another system that incentivised the company to issue as many fines as possible.
The report found that enforcement contracts included estimated targets for penalties that would be issued and estimated 'income targets'.
One company (Kingdom LA Support) made £659,077 from handing out penalties on behalf of Ealing Council. Merton Council made £702,632 from privately issued penalties.
The report includes two cases where councils tolerated significant mistakes by an enforcement company, continuing with the contract and judging it a 'success' because of the large numbers of penalties issued.
Boston Council contracted out enforcement for 17 different offences, while Hillingdon contracted out enforcement for 27 offences, including for Public Spaces Protection Orders (PSPOs), which include bans on standing in groups and on noisy remote control cars.
Private enforcement officers in Hillingdon issued 900 penalties for PSPO violations, and 331 penalties for obstruction of the highway. Enforcement officers in Greenwich issued 423 penalties for public drinking, 46 for loitering near a cash machine, and 161 for violating a Community Protection Notice (CPN).