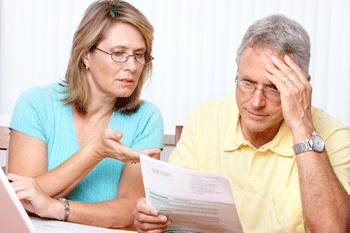 Researchers have accused local authorities of 'enabling' heir hunting firms to rip-off families by charging excessive fees for tracking down inheritance claims.
New Freedom of Information figures acquired by probate genealogy firm Anglia Research show that 58% of councils are making exclusive deals with heir hunting firms to identify relatives when someone dies without leaving a will or any obvious next of kin.
Anglia Research argues this enables the firms involved to charge what they want with no safeguards in place.
Government guidance indicates that where a person dies without leaving a will and with no apparent next of kin, the case should be referred to the Treasury Solicitor where the details are made publicly available on a website.
Heir hunter firms scan this list of unclaimed estates daily and race to identify entitled relatives. Where a successful claim for inheritance is made, the firm charges a fee for their service.
With firms competing against each other relatives are identified quickly and fees are kept low, generally between 2%-10%, depending on the complexity of the case.
However, according to Anglia Research, the number of councils choosing to bypass this process has increased by 14% over two years. They are instead referring details exclusively to a preferred heir hunting firm.
The result is that next of kin are paying more in fees to claim their rightful inheritance than otherwise need be the case. In one case, an heir hunter charged £114,000 from an inheritance of £285,000, a fee of 40%.
Fewer than 4% of councils who said they used an heir hunter directly had a written contract in place, meaning that the relationship remained informal and not subject to scrutiny.
'This is fast becoming a major consumer protection issue,' said Philip Turvey, executive director of Anglia Research.
'Over two thirds of councils who responded, 141 authorities, admit that they would welcome clearer guidance or regulation around this issue.
'The needs to respond to this urgently before other families are ripped-off. Competition is the only way to prevent overcharging.'
A Local Government Association spokesperson said: 'Government guidance requires councils to check whether someone, who has left no will, has any relatives before the case can be referred to the Treasury Solicitor. This happens even if the relatives are difficult to trace or do not wish to deal with the estate.
'Councils do not have the expertise to carry out this work themselves, so often hire specialist heir hunter firms to do so on their behalf as it is the most cost effective way of meeting the requirements.
'However there needs to be a review of the guidance so councils can all follow the same level of investigation before the case is referred to the Treasury Secretary. As would making sure the genealogy firms are quality assured, as they are currently are not formally regulated.'