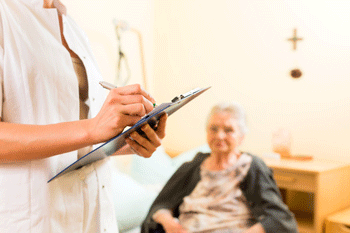 Councils could potentially raise enough money during this Parliament to reverse all the cuts to social care funding that have been made in the last seven years, financial experts say.
A new study by the Institute for Fiscal Studies (IFS) has claimed that if councils make maximum use of powers to raise council tax they could – under current arrangements – raise £5.4bn in 2019-20.
These new funds would potentially give councils enough money to reverse all the cuts that have been made to social care since 2009–10, said the IFS. Spending in 2019–20 could be 3.2% higher than it was in 2009–10, but still 4.8% lower per adult, they added.
Drawing on the IFS' research, the Liberal Democrats argued that health spending per person will be 1.3% lower in 2020 than in 2010 once the UK's growing and ageing population is taken into account.
Meanwhile even if councils make full use of powers to raise council tax to pay for social care, spending will still be 3.4% lower per adult than in 2010, they said.
Liberal Democrat shadow health secretary Norman Lamb commented: 'These figures reveal the sheer scale of the crisis facing the NHS and social care in the years ahead.
'It's time to be honest with the public about the bold solutions needed to ensure patients and elderly people continue to receive the right level of care.
'Otherwise we will see standards fall and hospitals collapse under the pressure of growing demand.'