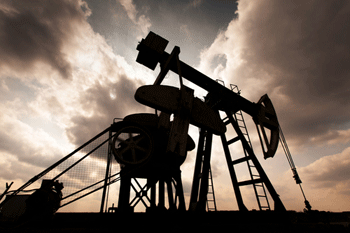 Fracking decisions could be taken out of council hands if planning applications aren't dealt with fast enough, ministers have revealed.
Communities minister Greg Clark said today he could take over decision-making on gas and oil planning applications at local authorities that repeatedly take more than 16 weeks to resolve submissions.
In moves the Government hopes will 'fast track' shale gas, Clark has committed to actively consider calling in shale applications and recovering appeals where sites have been turned down.
However campaigners said measures flew in the face of the devolution agenda, with ministers 'riding roughshod over local democracy'.
The Government said local communities would still remain 'fully involved' in planning decisions but added that shale applications shouldn't be 'frustrated by slow and confused decision making amongst councils'.
Mounting central government support for fracking comes after Lancashire County Council took more than a year to refuse two applications from energy company Cuadrilla to drill and explore for shale gas.
Clark said: 'There is huge potential right across the country for safe and sustainable use of shale gas, to provide a clean long term energy source and create British jobs and growth.
'People's safety and the environment will remain paramount and communities will always be involved in planning applications but no one benefits from uncertainty caused by delays in planning decisions. By fast tracking any appropriate applications today's changes will tackle potential hold ups in the system.'
Energy secretary Amber Rudd said: 'To ensure we get this industry up and running we can't have a planning system that sees applications dragged out for months, or even years on end.
'We now need, above all else, a system that delivers timely planning decisions and works effectively for local people and developers.'
Local Government Association environment spokesman Cllr Peter Box said: 'People living near fracking sites - who are most affected by them - have a right to be heard. Local planning procedure exists for a reason, to ensure a thorough and detailed consultation with those communities.'
Friends of the Earth planning adviser, Naomi Luhde-Thompson, said councils had been following planning rules in their attitude towards shale and accused the Government of 'bulldozing fracking applications through the planning system'.
'These changes are being made because the Government doesn't agree with the democratic decisions councils have been making,' she added.
'Rather than riding roughshod over local democracy to suit the interests of a dirty industry, ministers should champion real solutions to the energy challenges we face, such as boosting the UK's huge renewable power potential and cutting energy waste.'
A Cuadrilla spokesperson said: 'Local authorities are expected to assess and determine planning applications of all types within a certain timeframe so this announcement is primarily about getting the existing planning system to work as it is intended. There is no good reason why an application for a shale gas exploration site should take three to four times longer to determine than an application for a major housing development a supermarket or a large scale quarry.'