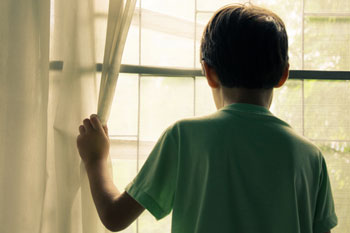 The risk of children becoming involved in gang or youth violence can be identified from the age of seven, new research has revealed.
A series of reports from the Early Intervention Foundation (EIF) found certain behaviours in children, such as running away from home or truancy, can indicate they may be at risk of becoming a future youth offender.
Marijuana use, children from families with a history of violence and long-term unemployment, and low achievement in primary school were also found to be signals for both youth violence and gang involvement.
The reports set out which types of preventative approaches have been shown to work and which types lack evidence. EIF is calling on councils to target resources in these areas to help prevent future gang or youth crime.
Carey Oppenheim, EIF chief executive, said: 'It is vital that local areas use our research to spot these signals of risk and provide the right support at the earliest opportunity so they can pick up the signs and not the pieces.
'We know that these indicators of risk do not themselves predict gang membership or involvement in violence, but they do suggest increased odds of this happening.
'This is an area where early intervention is so important and there are lots of programmes across the country designed to stop violent behaviour and gang involvement. With public spending expected to continue to fall over the next few years, it is critical that the police, councils, youth services, schools and communities spend money on the things that work and share information, identify risks and prioritise resources on targeting those children most in need.'
The report revealed that school-based or family-focused programmes are most effective in steering children away from a life of crime, while mentoring schemes do not work unless very carefully supervised and monitored.