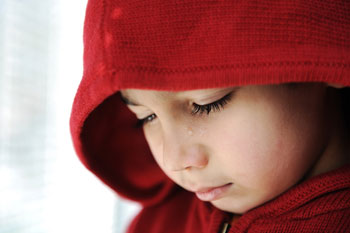 Councils have been forced to close services designed to spot early signs of child neglect and abuse as they can only afford to help those in crisis, a report has warned today.
The report from three children's charities found councils have cut spending on early help services by 40% between 2010/11 and 2015/16, while crisis support has risen by 7%.
Turning the Tide – published by The Children's Society, Action for Children and the National Children's Bureau – also found the most deprived councils in England have cut their spending on children's services six times as much as the least deprived councils.
Sir Tony Hawkhead, chief executive at Action for Children, said: 'Crippling central government funding cuts have left local authorities with no option but to close early help services designed to spot signs of abuse and neglect and move to a "crisis" fire-fighting model.
'Leaving local authorities without the necessary resources to help children and families at an early stage has a devastating cost, both in social and financial terms.
'With no long-term solution on the table, children's services are on an unstable and dangerous footing. We're calling on the government to prioritise the services children need before this crisis turns into a catastrophe for the next generation of children and families.'
Council leaders said the report highlights the scale of government reductions to local authority children's services.
Cllr Richard Watts, chair of the Local Government Association's Children and Young People Board, said: 'Last year saw the biggest annual increase in children in care since 2010, and councils simply cannot continue to provide the level of support that these children and young people need without urgent action to provide the funding necessary to do so.
'With such high demand for child protection services, councils have been forced to scale back the early help that can make such a difference in reducing the need for this support in the first place.'