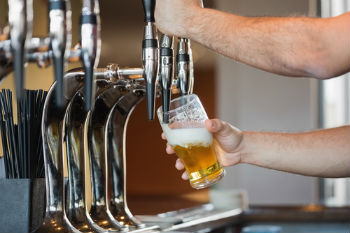 Councils have called for a temporary change in licensing laws to allow them to close down premises that are not protecting the public during the pandemic.
The Local Government Association (LGA) said temporary public health or COVID-19 objective in the Licensing Act would enable them to close down places where guidelines are not being followed.
The LGA said councils are concerned that some pubs and other licensed premises are not collecting contact details of customers or maintaining social distancing.
Cllr Nesil Caliskan, chair of the LGA's Safer and Stronger Communities Board, said: 'It needs to be mandatory for premises to follow this government safety guidance and councils need the right powers to intervene and take action if necessary.
'It does not take long for this virus to spread if allowed. While councils do not want to have to shut anywhere down, business owners need to know that councils have the power to act if local communities are put at risk.'