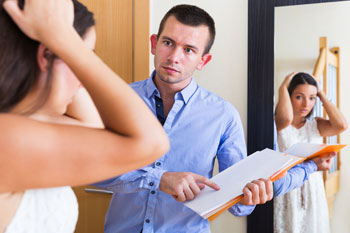 Council leaders are calling for quicker legal action to bring illegal eviction cases to court, warning it can take more than a year to prosecute rogue landlords.
The Local Government Association (LGA) has highlighted several successful prosecutions against 'unscrupulous' landlords, including a family of nine who were forced into a garage after being evicted and a landlord who illegally put the belongings of a mother and her son into the garden.
However it warned that the legal process was slowing down the action councils could take against illegal eviction cases.
'Failure to follow the right eviction process could leave reckless landlords with a criminal record and an unwanted new home themselves – a prison cell,' said cllr Peter Box, LGA housing spokesman.
He added: 'An extra £5m funding from government to help councils tackle rogue landlords as well as proposals in the Housing and Planning Bill for a database of rogue landlords and to allow councils to levy fines up to £30,000 as an alternative to prosecution, are an important step forward.
'However, any database should be properly resourced and the legal process in relation to prosecutions should be speeded up so that, where appropriate, illegal eviction cases can be brought more quickly to court.'