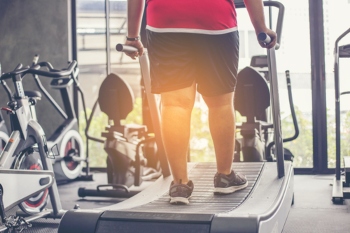 Council leaders have warned that the Government must reverse public health funding cuts in order for any new obesity strategy to be successful.
The Prime Minister has today unveiled his new strategy to help people lose weight, reducing their risk to coronavirus and protecting the NHS.
The new measures include a ban on junk food advertising before 9pm, calories to be printed on menus, and a ban on unhealthy food deals.
Dr Alison Tedstone, chief nutritionist at Public Health England, said: 'These plans are ambitious and rightly so. Tackling obesity will help prevent serious illness and save lives.'
The Local Government Association (LGA) warned that obesity is the 'most serious' public health challenge that risks bankrupting the NHS and social care services.
Cllr Paulette Hamilton, vice chair of the LGA's Community Wellbeing Board, said: 'Cost-effective prevention work by councils is critical to reducing the risk of people having their lives shortened by obesity-related conditions and tackling the stark health inequalities so ruthlessly exposed by this pandemic.
'For any obesity strategy to be successful, the Government must reverse public health funding cuts and invest in these vital services so councils can supplement important population-wide interventions by intensively targeting those most at risk in their local areas.'