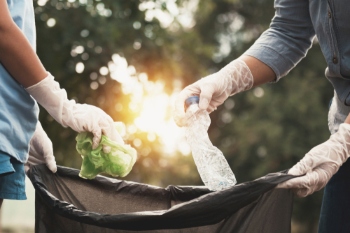 Local authority leaders have called on the Government to ensure that producers pay to clear up litter rather than taxpayers.
The Department for Environment, Food and Rural Affairs (Defra) has published its response to the publication of a summary of responses on its Extended Producer Responsibility (EPR) consultation.
EPR aims to ensure that the manufacturers of packaging pay for the environmental impact of that packaging. It is designed to incentivise producers to reduce the use of plastic and other harmful materials.
As part of its response, Defra said they would reduce litter payments for packaging to material in bins and not for ground litter.
According to the response, 'This position reduces the complexity of the EPR scheme to be introduced from 2024 and reduces burdens on producers.'
However, the Local Government Association (LGA) called for littering to be included.
'It is positive that the Government is moving forward in making the producers of packaging pay for its collection and treatment. Alongside other measures, the Extended Producer Responsibility (EPR) system should work to help incentivise the reduction of packaging waste produced and make it easier to recycle,' an LGA spokesperson said.
'However, EPR should be extended to include littering as well, both to incentivise the reduction of packaging and prevent littering in the first place, and to ensure councils gain full net cost recovery in clearing it up.'