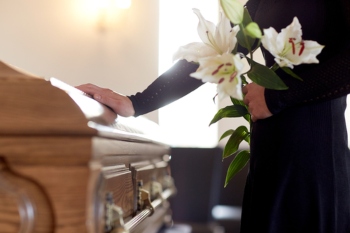 Local authority leaders have called on the Government to invest more in public health to help councils prevent suicide with a locally-driven approach.
The latest figures on suicide rates in England and Wales from the Office for National Statistics show that a total of 5,691 suicides were registered in England and Wales in 2019. This remains in line with the rate observed in 2018 (5,420 suicides).
Around three-quarters of registered deaths in 2019 were among men (4,303 deaths), which the ONS says follows a consistent trend back to the mid-1990s.
The England and Wales male suicide rate of 16.9 deaths per 100,000 is the highest since 2000 and remains in line with the rate in 2018. For females, the rate was 5.3 deaths per 100,000, consistent with 2018 and the highest since 2004.
Responding to the ONS' figures, Cllr Ian Hudspeth, chairman of the Local Government Association's (LGA) Community Wellbeing Board, emphasised the role councils can play in preventing suicide.
'Suicide prevention is a public health priority for local government and every council has a suicide prevention plan in place. Councils are already working closely with schools, railway operators, businesses, hospitals and the police to prevent suicide and help those affected by it,' he said.
'We also need a new national focus on helping everyone stay mentally well, including for those affected by coronavirus, backed-up by funding for councils to spend with local partners such as the voluntary and community sector, to help prevent more serious problems from developing.
'The forthcoming Spending Review provides an opportunity for much-needed investment in council services, including public health, to help further strengthen local action to reduce and prevent suicide using councils' locally-driven approach.'