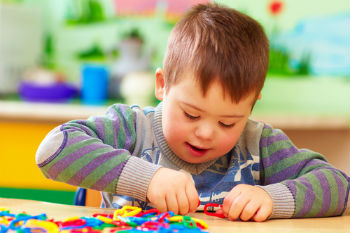 Councils have warned they are struggling to deliver statutory support for children with special educational needs and disabilities due to dealing with the demands of coronavirus.
The Local Government Association (LGA) said school closures and staff sickness are making it difficult for councils to meet the support laid out in Education, Health and Care (ECHP) plans.
The LGA is calling on the Government to provide clarity on the relaxation of special needs duties under the Coronavirus Act.
Cllr Judith Blake, chair of the LGA's Children and Young People Board, said: 'In these difficult times, councils and their partners are trying to do all they can to support children with special educational needs and their families.
'With stretched resources and competing demands during the coronavirus crisis, this has become increasingly challenging and has made current statutory timeframes unrealistic to meet.
'It is vital that the Government urgently sets out the flexibility it intends to give councils so they can try and ensure all those on EHCPs continue to receive the best possible support.'