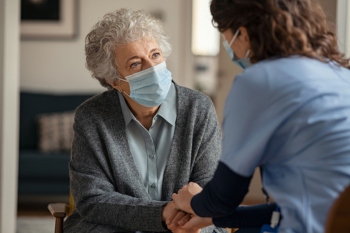 Council leaders have called for funding and research to understand the long-term health and care impact of COVID-19.
The Local Government Association (LGA) said it is 'vital' this long-term impact is recognised in future public health and social care planning. This includes the lasting impact on all health and care services and the consequences of Long COVID.
The latest figures show nearly a million people have self-reported Long COVID symptoms, with almost two-thirds saying their day-to-day activities have been adversely affected as a result.
Cllr David Fothergill, chairman of the LGA's Community Wellbeing Board, said: 'We are only beginning to learn more about the long-term effects of this disease and we need to start planning now for what could be a potential increase in requests for care and support and other council services due to Covid-related conditions.
'As we look towards our eventual exit from the pandemic, all of us involved in the response to the pandemic – central and local government, the medical and scientific community - need to have an honest debate about the potential implications of Long Covid on resources and capacity, not just in terms of pressures on the NHS, but also on our overstretched and under-pressure social care system and other vital council services.'