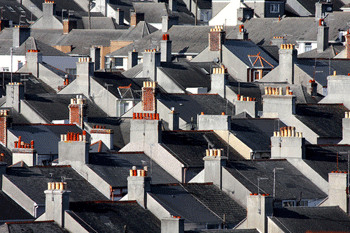 A new report has called for 100,000 social homes to be built each year for health, care and other key workers.
The Local Government Association (LGA) said councils should be given the power to build thousands more homes to provide affordable housing for those who have fought coronavirus on the frontline.
The report also argues the Government should bring forward and increase the £12bn extension of the Affordable Homes Programme and that councils should be allowed to keep 100% of Right to Buy sales.
Cllr David Renard, LGA housing spokesman, said: 'As the nation comes through the biggest crisis we have faced since the Second World War, we owe it to the health, care and other essential public service workers, who have risked their lives to keep the country running to provide them with affordable, high-quality homes fit for heroes.
'The Government should let councils take charge of the housing recovery, by giving them the powers and tools to build more of the affordable homes the country desperately needs.'
The LGA said that every £1 invested in a new social home generates £2.84 in the wider economy and a saving of £780 a year in housing benefit.