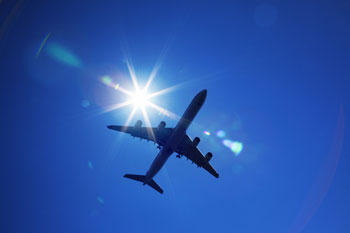 Council leaders have accused the transport secretary of failing to provide full details of the noise and air quality impacts of a third Heathrow runway.
A coalition of councils near the airport said the Government's updated Airports National Policy Statement (NPS), which confirmed backing for expansion, fails to address the key recommendations of the Transport Select Committee on the two issues.
According to documents released under freedom of information laws but not previously published by the Government, at least 2.2m people could be affected by noise from an expanded airport with 973,000 people experiencing increased daytime noise.
Council leaders said the updated NPS provides no additional information about which communities could be affected and that ministers were still unable to provide details of flightpaths for a new runway, without which it is not possible to know what the exact noise outcomes would be.
Cllr Simon Dudley, leader of the Royal Borough of Windsor & Maidenhead, which hosts the prime minister's consituency, said: 'The Government appears not to have listened to the concerns of the Transport Select Committee about the effects of expansion on noise and air quality.
'The third runway proposals don't seem to show how Heathrow can build this runway without breaching air quality limits and exposing people to significant adverse impacts from noise. Ministers should be given the full health consequences for people affected before making this decision.'
The councils said the new NPS also offers no further protection for residents from worsening air pollution, pointing out that the Government's own air quality plan (or lack of one) has been found unlawful on three occasions.
They said the Transport Committee had recommended an additional condition to ensure that a future Heathrow would be within legal pollution limits, but that the recommendation has not been accepted, 'which makes the NPS illegal as well as unworkable'.
Lilian Greenwood, chair of the Transport Committee, said it would take MPs some time to analyse whether its recommendations had been acted on. She said: 'These plans have been more than 20 years in the making. The fallout from the decision will last much longer. It's important we get this right.'
John Stewart, chair of campaign group HACAN, said: 'This is a bad day for residents. Many communities will face a tsunami of noise if a third runway goes ahead. Many people who will be under new flights paths will find their lives changed forever.'
However, Mick Rix, national officer for the GMB union, said: 'The time for politicians dithering and delaying on Heathrow is over. This long-awaited vote is crunch time for our members across the country who stand to benefit from Heathrow expansion.'