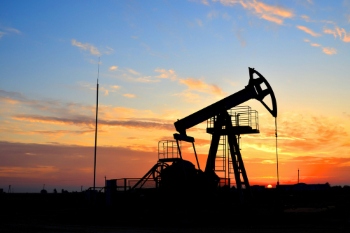 The Government has been criticised for granting permission for oil drilling to go ahead on a site in Surrey against the county council's wishes.
Housing minister Stuart Andrew has announced that UK Oil & Gas (UKOG) will be allowed to carry out exploratory drilling on a site in Dunsfold, Surrey for three years.
Surrey County Council's Planning and Regulatory Committee refused planning permission for UKOG's proposal in December 2019. However, following an appeal from the applicant and a public inquiry held in July 2021, the Planning Inspector recommended that the appeal be allowed.
Housing minister Stuart Andrew, acting on behalf of secretary of state Michael Gove who has recused himself due to a conflict of interest, upheld the inspector's recommendation.
A spokesperson for Surrey County Council said the local authority was 'disappointed' by the decision.
Waverley Borough Council's executive has also criticised the decision, arguing the drilling will harm the environment and local people.
'This is the worst possible outcome for the people of Waverley, and we are bitterly disappointed at the secretary of state's decision. Without doubt, allowing this planning application will lead to irreversible harm to our environment and to local people,' said Cllr Steve Williams, Waverley Borough Council portfolio holder for environment and sustainability.
'We are very concerned about the lack of a risk assessment relating to the release of extremely toxic hydrogen sulphide gas, the loss of ancient woodland, impacts on local businesses, protected species and other local wildlife and the detrimental impact on the landscape and adjacent area of outstanding natural beauty.'
Cllr Williams added that he was also concerned that UKOG does not have the funds to pay for reinstatement of the site. This means that if oil is not found in commercially viable quantities, the cost of cleaning up the site could be passed on to the local community.
'The success of this appeal is deeply troubling for the people of Waverley. UKOG can effectively ruin part of the environment, decide that drilling won't make them any money and then dump the problem of clearing the mess up on the people of Waverley. This is simply not acceptable,' he said.
Commenting on the decision, Tom Fyans, director of campaigns and policy at CPRE, the countryside charity, said: 'Approving the drilling of a gas well in the Surrey countryside is an absurd decision that's guaranteed to provoke fury and despair. It's extraordinary, given the urgent need to wean ourselves off fossil fuels, that the government sees fit to greenlight a gas field and damage the setting of an area of outstanding natural beauty.'