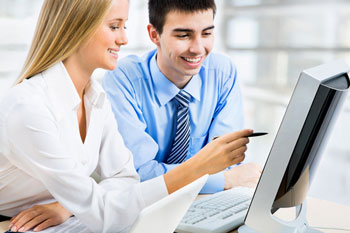 The Local Government Association (LGA) says councils have a central role to play in making sure people in countryside areas have access to the fastest broadband services.
The LGA was responding to a report by MPs saying the Government had failed to reduce the 'digital divide' between urban and rural areas.
The select committee on rural connectivity said Government policy was inadequate and unclear and in danger of becoming obsolete.
Kevin Bentley, chairman of the LGA's people and places board, said: 'Councils are best placed to understand the digital needs of their local areas.
'They have been at the centre of delivering the Superfast Broadband Programme, having committed £740m to extending connectivity to the hardest to reach areas, but cannot fix the issue alone.'
He added: 'It is concerning that Ofcom has chosen to roll back its coverage obligation to reach only 90% of communities at a time when so many are already being poorly served.
'The Government needs to work with Ofcom to launch a rural mobile roaming scheme allowing customers to roam onto any available network should 4G coverage not reach 95% by 2022.'