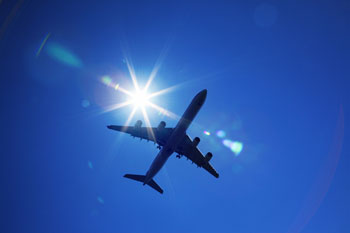 Five London councils, Greenpeace and the mayor of London have started judicial review proceedings against the expansion of Heathrow airport.
Lawyers for the local authorities - which include the London boroughs of Hillingdon, Wandsworth, Richmond, Hammersmith and Fulham, and Windsor and Maidenhead - are claiming the Government failed to follow the correct legal process for the expansion.
They are challenging the plans over air quality, climate change, environmental concerns and a 'flawed' consultation process.
'The abject failure to address the far reaching consequences for both the environment and the health and wellbeing of tens of thousands of residents across London is simply not acceptable,' said Cllr Ray Puddifoot, leader of Hillingdon Council.
'This council is not prepared to stand back and allow this to happen without submitting the many flaws in this project to the rigorous scrutiny of the High Court and beyond, if necessary.'
Charity Plan B also began legal action over the proposals yesterday, saying they breach the legal obligations regarding climate change in the Planning Act.
Tim Crosland, director of Plan B, said: 'The National Policy Statement designated by Chris Grayling in June does not even consider the Government's obligations under the Paris Agreement on Climate Change or the fact that in April this year, the Government committed to a review of its climate targets in light of the Paris Agreement.'