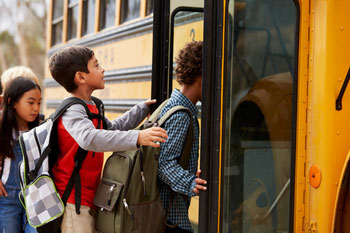 Local authorities have been given a £40m funding boost to increase home-to-school transport provision from September.
Councils will use the money to set up new dedicated school and college transport to ensure pupils can travel to school safely during the pandemic, without putting extra pressure on public transport.
Education secretary Gavin Williamson said: 'While our public transport system has almost returned to full service, I know thousands of people will choose to get active and find alternative modes of transport, because with distancing measures still in place it is important that we all play our part to ensure everyone is able to get to school safely, and on time.
'For those that have no other option than public transport, this investment for local authorities will mean more students will be able to travel on dedicated home to school and college transport, creating even more capacity where it is needed most.'
Cllr David Renard, the Local Government Association's transport spokesman, said: 'We are pleased funding has been announced to support home-to-school transport and it will be important for the Government to work closely with schools and councils to ensure that the costs of covering extra transport capacity are fully covered.'