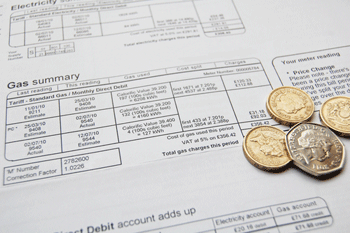 Councils and social landlords have formed the UK's first non-profit independent energy supply company to deliver power for hundreds of thousands of homes.
Founded by 35 member organisations, Our Power Energy is expected to provide low cost energy to tenants in 200,000 homes across Scotland by 2020.
Communities living under company members are in line to save up to 10% on their household utility bills compared to standard commercial tariffs.
The company has been supported with £2.5m from the Scottish Government and £1m from Social Investment Scotland in the form of repayable loans.
Our Power is also exploring the potential for developing renewable energy projects to expand its work.
Scottish social justice secretary, Alex Neil, said: 'Fuel poverty is at its highest level in a decade with fuel prices having risen by an inflation-busting seven per cent between 2012 and 2013. A recent investigation by the Competition and Markets Authority (CMA) found that millions of energy customers are paying too much for their energy bills.
'That is why the Scottish Government has invested £2.5m in Our Power,' he added. 'This ground breaking company will make a real difference to tens of thousands of low income households who are currently disadvantaged in the energy market and struggling to pay their bills.'
Alister Steele, chairman of Our Power and managing director of Castle Rock Edinvar, said the funding package meant the company could now 'fully focus on market entry and delivering a utility offer to households disadvantaged most in the energy market'.
'Fuel poverty is one of the biggest issues facing society today and Our Power is fully committed to help eradicate it,' he added.
Alastair Davis, chief executive of Social Investment Scotland added: 'Fuel poverty is a major issue for many households throughout Scotland. However, by removing profit from the equation, Our Power offers a new way of tackling this problem.'