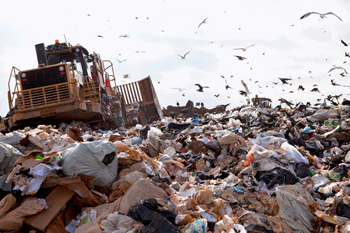 Three Scottish councils have agreed to work together to build a new Energy from Waste facility in Aberdeen.
Aberdeen City Council, Aberdeenshire Council and Moray Council have all approved a second stage Inter-Authority Agreement to develop the £150m facility.
The facility will help the three councils to meet new regulations coming into effect from 2021, which will ban all Scottish councils from putting any biodegradable municipal waste into landfill.
Cllr Jenny Laing, leader of Aberdeen City Council, said: 'This is an important project for the north-east and it means that, with our Aberdeenshire and Moray Council partners, we can commence in securing contractors who will develop the facility.
'The Energy from Waste will complement our new recycling initiatives to create a truly circular economy and achieve our ambitious plans for a Zero Waste Aberdeen and delivering affordable heat to people in Torry.'
Work is scheduled to begin in January 2019, and should be operational by 2021.