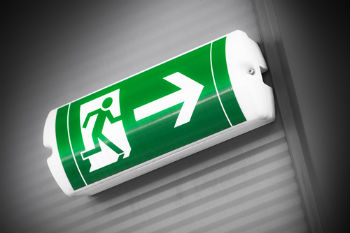 Fire safety complacency can be extinguished with the help of councillors, the London Fire Brigade has said.
The brigade has published two separate guides and called on councillors to use their scrutiny powers to keep London's estates safe from fire.
One guide - for use during council meetings - outlines strategic and policy questions to ask about the fire safety of purpose-built blocks of flats and maisonettes while the other focuses on what councillors should look out for during estate visits, and questions they should put to managers and wardens.
Deputy commissioner at the brigade, Rita Dexter, said local authorities and councillors had a 'vital role to play in ensuring and promoting fire safety within their boroughs'.
She said: 'It's important that councillors don't make assumptions that fire safety is being actively or effectively managed in purpose-built blocks of flats and maisonettes in their boroughs, whoever is responsible for that housing.'
'By scrutinising how responsibilities for fire safety are met in their area and ensuring that the fire safety in their borough is continuously monitored and improved, elected members not only help get our fire safety messages out into the community, they can help prevent complacency when it comes to managing fire safety issues in the capital's purpose built managed buildings.'