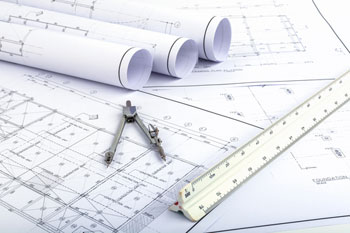 Nearly two-thirds of councillors are concerned about the impact Covid-19 will have on planning applications, a new survey has revealed.
The research, conducted for communications consultancy BECG, found three quarters of councillors believe that planning committees continuing to take place is key to keeping the economy building.
More than three quarters (77%) of those surveyed are urging developers to consult remotely in order to support their applications. The most effective means of conducting planning consultations would be via telephone or video conference consultation sessions, according to 68% of the councillors surveyed.
Only 23% believe planning committees should not continue to take place in any format.
Max Camplin, director at BECG, said: 'The built environment sector is a huge driver of economic growth – it is vital that projects in energy, infrastructure and property are not slowed. The tools exist to engage, consult and make effective and democratic decisions on those projects that will help prepare us for the post Covid-19 world.
'It is clear from this survey that this is a view shared by the political firmament across the UK – the virtual world must be utilised to keep the real world moving forward.'