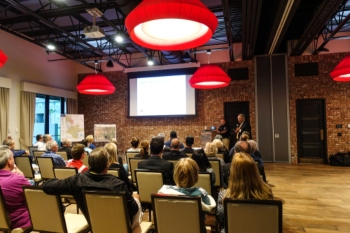 More than two out of three (68%) councillors in England feel they lack sufficient powers to represent the needs of their communities, a survey today by the Electoral Reform Society campaign group has found.
The survey of almost 800 council representatives also found 65% believe residents should be more involved in decision-making while 70% of respondents said they wanted decisions to be made in partnership with national Government and implemented locally.
It comes just weeks after the long-awaited Levelling Up White Paper named devolution and empowering local leaders and communities as one of its 12 missions.
The ERS report called for a transfer of power, funding and capacity away from Whitehall and into communities to empower local government 'with real autonomy and power'.
It also called for proportional representation for English local elections and the creation of an elected House of Lords, with representation from all nations, regions and localities within the UK.
Jess Garland, of the ERS, said: 'While the centres of power in the rest of the UK have shifted away from Westminster over the last two decades, for England, these changes have been limited.
'Too often any transfer of decision making-powers has come as an afterthought.
'Little has been done to genuinely empower local government or the communities in which people live.'