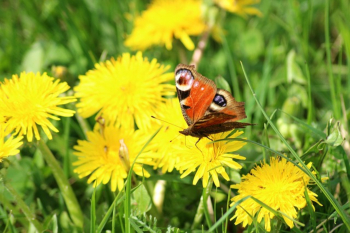 A local authority worker has mistakenly mowed a meadow that was being used for David Attenborough's Big Butterfly Count.
The wildflower site in Devon was home to an estimated eight species of butterfly and was being surveyed as part of the naturalist's conservation project.
However, an East Devon District Council worker cut the area by mistake.
'We are sad to say that one of our operatives misunderstood the instructions and so inadvertently cut the arena area by mistake rather than just cutting some pathways and a flat area - we absolutely agree this shouldn't have happened and will of course be taking measures to ensure that such a mistake doesn't happen again next year,' said a council spokesperson.
The spokesperson confirmed that there were areas of wildflower planting that remained uncut.
'We will be undertaking further wildflower seeding next year to improve the meadow and we will be bringing in a machine by the end of this week to pick up the cut grass to help the area produce wild flowers next year,' they added.