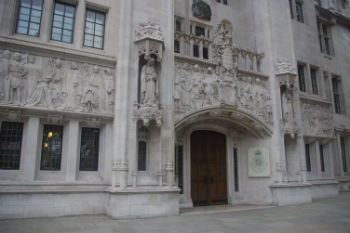 Westminster City Council has won a long-running Supreme Court case over the licensing fee it had charged sex shops.
The Supreme Court has ruled that the council are possibly allowed to recover up to £1.3m, which they had paid the claimants following a Court of Appeal judgement.
The court's ruling means that licensing authorities will be able to recoup enforcement and regulatory costs, rather than just the administration costs of granting a licence.
The long-running case between the council and Hemming (Simply Pleasure Ltd) has centered around the legality of charging sex shops a fee exceeding the cost of processing a licensing application.
The council had charged a fee of £29,102 to cover the cost of enforcement, but was forced to repay £1.3m to the licence holders.
The High Court will now make a ruling about the return of these repayments.
Cllr Antonia Cox, the council's cabinet member for public protection and licensing, said: 'Sex shop operators must now return to the process of paying their licence fees for the costs incurred to the council in undertaking regulatory and enforcement activity.
'The Supreme Court has confirmed its original decision to overturn the Court of Appeal ruling on this case in our favour and this matter has now been returned to the High Court to make a ruling on costs.
'The importance of this case for the country as a whole cannot be underestimated. We have been determined to fight this battle, not only on behalf of our residents and businesses, but for all licensing authorities across the country.'