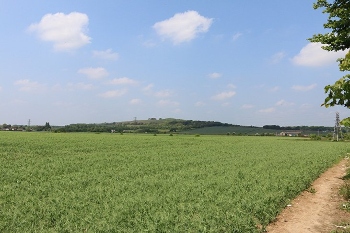 Worthing Borough Council has welcomed a decision by the High Court to rule against plans to build 475 homes, which the local authority argues would spoil its 'green spaces'.
In a judgement yesterday, Mrs Justice Lang found for the council against the Government and developer Persimmon Homes when she quashed a decision by a public inquiry inspector to give the scheme at Chatsmore Farm the go ahead.
Mrs Justice Lang ruled that the inspector had not given enough weight to the impact such a large development would have on the setting of the South Downs National Park and the view within.
She cited legal precedent that 'great weight should be given to conserving and enhancing landscape and scenic beauty' and ruled that this had not happened in this case.
Commenting on the decision, Cllr Dr Beccy Cooper, said: 'I am pleased to see that the voices of the community have been heard in this appeal. The decision justifies our actions in taking this appeal forward.
'We remain committed to protecting our green spaces, ensuring that the Climate Emergency is at the heart of all our decision making, alongside moving forward with a strong social housing offer on our brown field sites to ensure that all our Worthing residents can live, work and thrive in our town.'