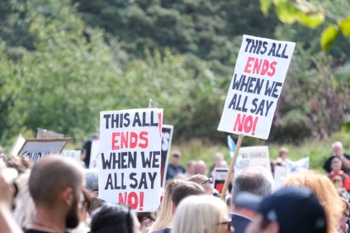 The City of Edinburgh Council is urging people to stay away from a lockdown protest planned for today.
The council warned that attending the anti-lockdown demonstration, starting at the Scottish Parliament, is unsafe and would break rules surrounding the current lockdown.
Adam McVey, council leader said: 'We've been liaising with Police Scotland and we fully support their advice that people should stay at home. While people are entitled to express their opinions, to do so in this way and at this time puts our residents at unnecessary additional risk. This simply isn't safe.
'To attend a protest like this now would be incredibly selfish and those doing so would be putting our families and communities at greater risk when numbers of transmissions are already far too high in Edinburgh.'
Photo: Exploring Planet Earth / Shutterstock.com