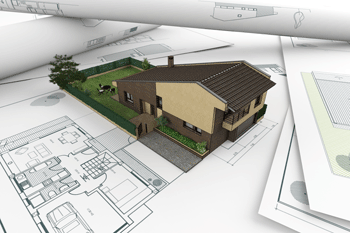 Sevenoaks District Council has vowed not to withdraw its draft local plan despite continued pressure from the planning inspector who they accuse of 'ignoring evidence'.
The planning inspector Karen Baker wrote to the council last week in what is a long running dispute urging them once again to rethink their local plan.
Ms Baker wrote that she had concerns over some aspects of the plan's 'soundness' and warned that the council had failed in its duty to cooperate.
The duty to cooperate is the legal requirement to work with neighbouring authorities to meet previously unmet housing needs.
'The council has not adequately undertaken constructive engagement with neighbouring authorities to resolve the issue of unmet housing need in the district and has failed to plan strategically by not sufficiently examining how these needs could be accommodated,' she wrote.
'The absence of such engagement prior to submission means that the submitted plan has not been shaped by adequate consideration of how Sevenoaks' full housing need was to be met.'
Ms Baker acknowledged that Sevenoaks District Council had supplied some evidence of cooperation with other authorities, but she concluded that 'none provides any substantial evidence which would lead me to a different view.'
In his response, the council's strategic planning manager, James Gleave, said that the council would not withdraw its draft plan.
He argued that Ms Baker did not 'provide a clear understanding' of what constructive engagement with neighbours should be and accuses her of ignoring 'significant evidence' from neighbouring authorities.
Cllr Julia Thornton, the council's cabinet member for development and conservation, said: 'In an area that is 93% Green Belt, much of it within Areas of Outstanding Natural Beauty, we have worked with residents, communities, developers and other groups to put forward a plan that delivers much needed housing and infrastructure, such as medical centres, transport and schools.
'It continues to protect our very special environment and the rural nature of the district. The plan would meet almost 90% of the Government's housing need figure for the district. This is a significant achievement considering the constraints.'
Cllr Peter Fleming, leader of the council, added that he would be writing to the secretary of state to ask him to intervene.
'It appears something is very wrong with the system if a council with its communities works hard for four years to produce an evidence-based plan that delivers housing, jobs and infrastructure investment, whilst protecting the environment, only to be halted by a single individual,' he said.
'We will not be withdrawing our Local Plan and the Inspector will produce her report in due course. We will then take the strongest action open to us.'