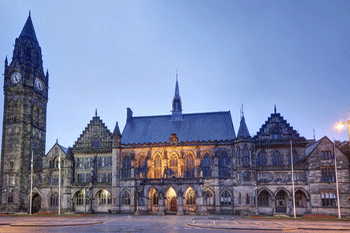 Rochdale Borough Council has vowed to push on with its £80m town centre development despite a major retailer's announcement that it intended to pull out of the scheme.
The borough council has decided to continue with the multi-million pound overhaul of the town centre, arguing M&S' decision not to take part was not valid because they had agreed to a 'legally binding' contract.
'As far as we're concerned, M&S have signed a legally binding contract to take space in the Rochdale Riverside development and we fully expect them to honour that commitment,' said council leader Allen Brett.
'We're not going to let this issue derail what will be a fantastic development for the people of our borough, bringing 24 shops, restaurants and a 6-screen cinema to the heart of Rochdale town centre.
'We will continue to work with our partner, Genr8, to deliver this game changing development for our residents and visitors.'
Cllr John Blundell, cabinet member for regeneration, said: 'We're gearing up to make a number of high profile announcements about the scheme in the next few weeks and more extensive ground investigations, needed to assess conditions before construction starts, will be getting under way next week.
'This is about a new and exciting future for Rochdale and we fully intend to deliver it.'