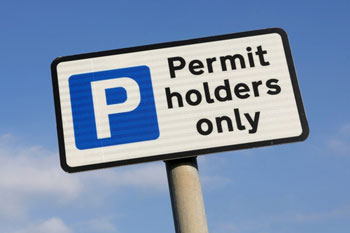 Stockport Council has been told to consult town centre residents over their right to free parking permits after the ombudsman found it had been unfairly refusing them.
The investigation was launched when a man complained he had bought a flat on a road identified on the council's own website as qualifying for a permit.
But it was refused and he has had to pay £50 a month to park near his flat since he moved in.
The ombudsman's investigation found the council had decided to change its town centre Controlled Parking Zone without making the necessary amendments to its Traffic Regulation Order.
Local government and social care ombudsman Michael King said: 'The council should have amended its Traffic Regulation Order, and should not have refused applicants until it had amended the order.
'We cannot know how many other people have been wrongly declined a parking permit, and so have been paying to park when they may not have needed to.
'I welcome the council's readiness to accept my recommendations to put things right for people in Stockport.'